Trinity Church Brighton (previously known as Trinity Bay) was started in 2006 by Trinity Church Adelaide. We are a Christian church that loves Jesus and meets every Sunday in Hove. We're home to a diverse group of people of many ages, life stages and backgrounds, united together by our love for Jesus. We'd love for you to come along and visit.
Our mission statement summarizes how we understand our purpose as a church:
"Empowered by God's Spirit, resting in his grace, and for his glory we make and grow disciples of Jesus Christ in fellowship with his people, to bless a broken world."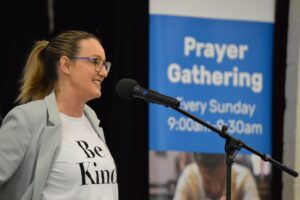 Trinity Network
Trinity Church Brighton is part of the Trinity Network—a growing network of churches that work together to reach Adelaide and South Australia with the good news of Jesus Christ and the call to follow him.
Visit www.trinity.network to learn more about the Trinity Network.